A private cruise in Sardinia in search of the most beautiful beaches
A boat holiday in Sardinia? It's a journey that a passionate traveller shouldn't miss. Because it's really from the sea that you discover the most beautiful coasts and the hidden coves of this wonderful island. But as well as a private cruise, in Sardinia you can also have the opportunity to experience the novelty of a stay at the mooring. Without forgetting of course that Sardinia is ready to offer many travel experiences. In summary, it's the icing on the cake of a holiday that combines relaxation with the pleasure of discovery.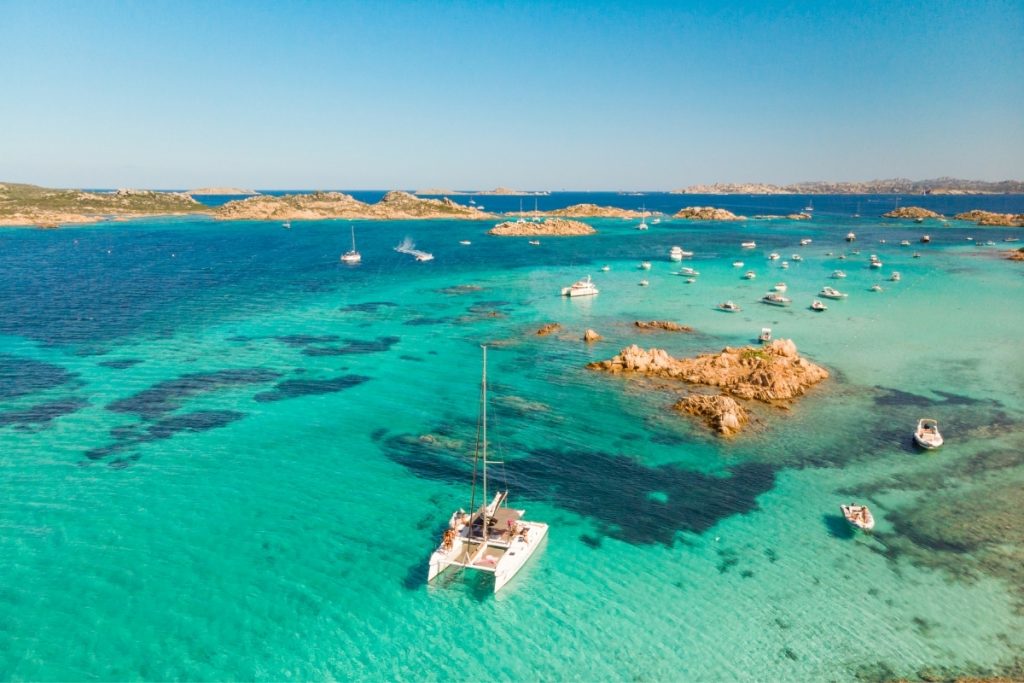 Private cruise in Sardinia: the charm of sailing
The south coast of Sardinia is home to exclusive beaches and neighbourhoods. So, renting a sailing boat offers the chance to discover them all.  Every morning choosing a different place to visit, starting from Villasimius. This small village has become the destination for VIP tourism over recent years. Similarly, not to be missed is Capo Spartivento, where the white beach stretches for hundreds of metres and is a favourite place for windsurfers. Then, if we want to shelter from all that wind, we just need to move to the beach of Chia or even to the little Calla Cipolla, a hidden jewel that is visited less often by tourists.
But, if we wish to sail a little and help our little ones discover the beauty of the sea, we must reach Carloforte. This little island seems like a slice of Liguria submerged in the sea, with the typical dialect and a unique and particular gastronomical tradition.
Boat holiday in Sardinia: sleep on a houseboat
If we decide, however, to try a more "settled" holiday but want a unique location for comfort and position, a bed and boat stay on a houseboat is the right choice. Wake up in the morning and enjoy the spectacle of the blue sea, and then go up to have breakfast on the terrace of your houseboat. Equipped with all the amenities of a real home and located in a luxury resort where you can enjoy a safe holiday away from the crowds.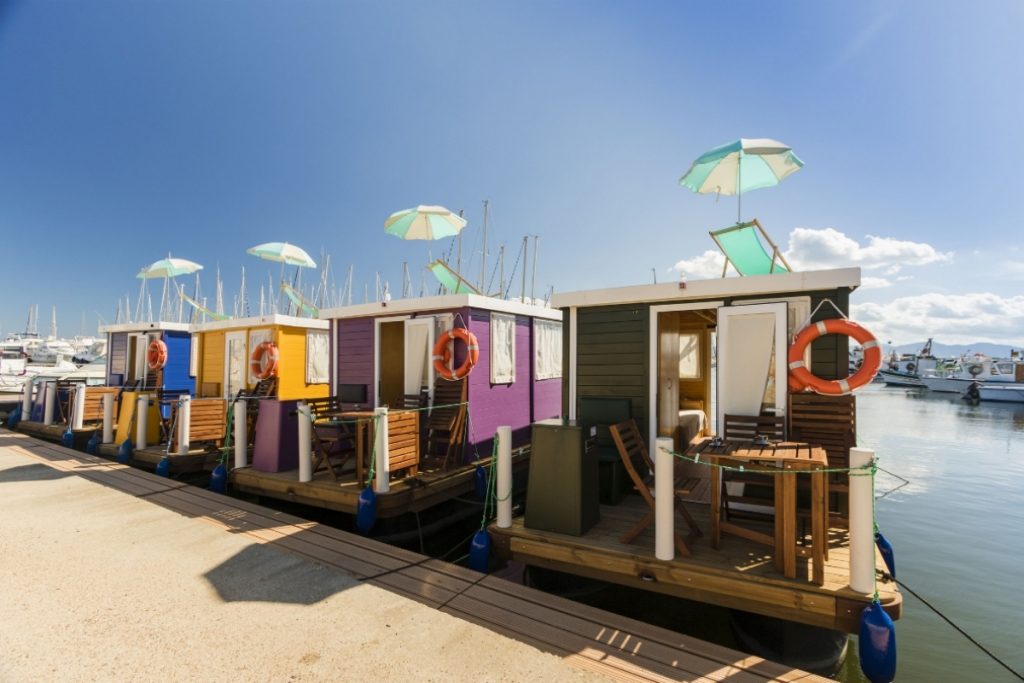 It becomes the ideal departure point for a a tour in search of the most beautiful coves of the south coast, without having to waste time on transfers or queues. In other words, a new way to experience a holiday.  In just a short time, its possible to find yourself in the heart of our destination, to then return as evening falls, and be able to enjoy an aperitif in a unique location and in front of a breathtaking landscape.
Touristic experiences: a green light to the desire for adventure
A boat holiday in Sardinia is also the perfect occasion to try new travel experiences: because the sea and beaches are beautiful but on holiday it's also nice to discover something new.  An e-bike excursion for example, on the mountain range of the island's interior, or a trek to discover the canyons: like the Canyon di Gorropu that has walls up to 400 metres high.
And instead, if we want to try a more relaxing experience, there's nothing better than to treat yourself to a typical sardinian wine tasting. A delight of aromas and flavours, accompanied by the products that characterise the gastronomic tradition of this region.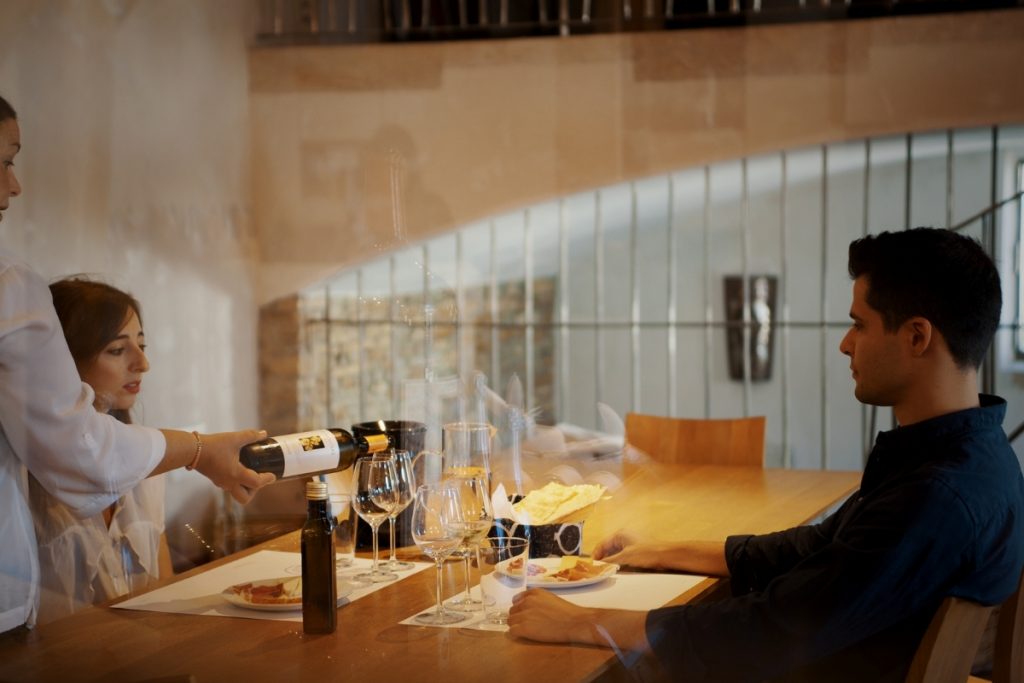 In short, whether it's a private cruise or a bed and boat stay, Sardinia is always ready to give us incredible travel experiences. The uniqueness of this island combined with the beauty of the sea makes it an unmissable destination for a fun and relaxing holiday.