It's possible to have an eco-friendly boat holiday: follow our 7 tips in order to have fun whilst respecting the marine environment
Sustainable tourism is one of the most important trends that has made its way amongst travellers of the new millennium. We now know that even the smallest gestures, the ones we make every day, have an impact on the environment. This also applies to our travels: with the right actions you can experience an eco-friendly boat holiday.
Whether you're getting ready to sleep on a boat for the weekend or for a private cruise along the coast, don't forget our guide. A few simple habits are enough to protect the sea.
Sustainable tourism also represents the new normal tourism and staycations.
The rental of a boat very much responds to the new normal and the need for people to spend their spare time in freedom and safety.
Sleeping on a boat moored in a beautiful Marina, for example, can offer anyone the opportunity to experience their chosen tourist destination from a different perspective, making a unique and sustainable experience very accessible.
1. Choose a green vehicle
For an eco-friendly boat holiday, the first step is to choose a green vehicle: for boat rental, either sailing boats or solar electric boats are the solution for a sustainable holiday. These boats are powered by wind or sun energy, not the classic fossil fuels. This makes them the perfect choice for a journey increasingly linked to nature and respect for the environment.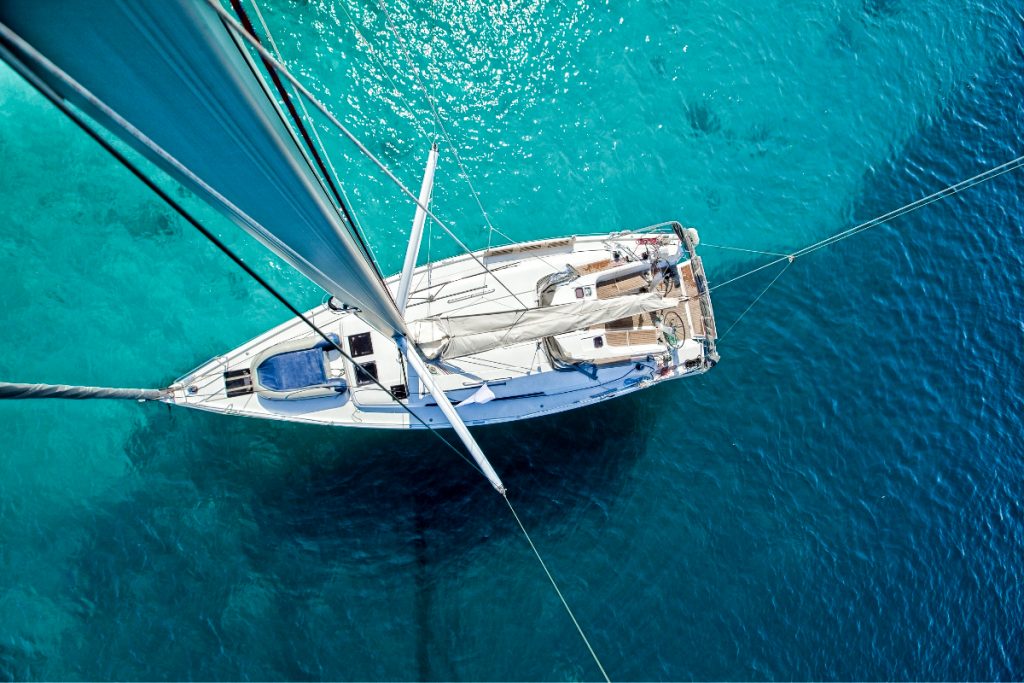 2. Sustainable tourism: energy-conscious
Even on board there's lots you can do to limit unnecessary energy consumption. Just think about how much you need to consume to recharge all the electronic devices that are now an integral part of our lives. As an alternative, you could use solar-powered chargers to charge smartphones, tablets, notebooks and any other mobile devices. And beware of batteries: look for rechargeable batteries, not disposable ones, which are harmful to the environment if not disposed of correctly.
3. Make the difference!
Are you used to separate rubbish collection at home? Maintain this habit even during your boat holiday. One of the seas worst enemies is pollution, particularly that caused by plastic. Just think about the Pacific Trash Vortex, (also known as The Great Pacific Garbage Patch), an island of tons of waste floating in the Pacific Ocean. It is important to both limit and separate our waste even on a boat, ready to dispose of it correctly once we arrive in port and disembark onto dry land.
4. Sustainable tourism: choose biodegradable products
If you choose a boat holiday or even a stay sleeping on a moored boat, you will probably take all your personal hygiene products with you. What you might not know is that these too could end up polluting the sea. So remember to always choose eco-friendly products: there are many brands on the market, with products to suit all needs (including sunscreen) and budgets. The sea will be grateful.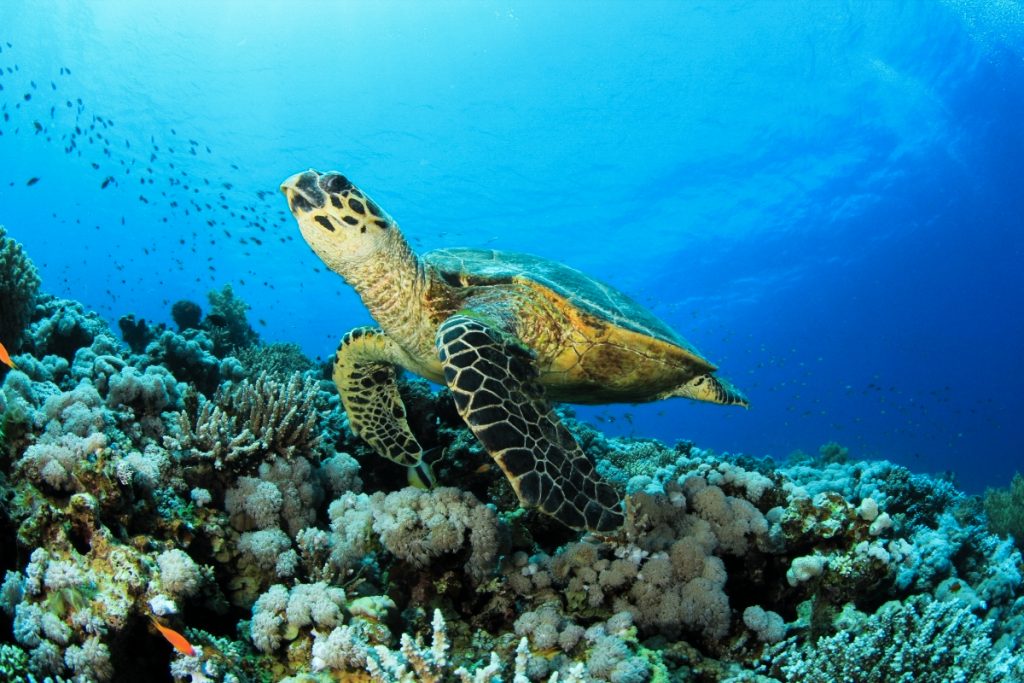 5. Zero kilometre is always the right choice (and the tastiest)
A boat holiday is an opportunity to discover not only new places, but also different food and wine cultures. There is nothing better than buying local products, where possible zero kilometre, for your dinners onboard. In this way the typical dishes of an area pass directly from the producer to the consumer, keeping their freshness and flavour intact in addition to respecting the environment, avoiding the pollution that comes from transportation.
6. Glamorous and sustainable: use fabric bags
On the subject of purchases for your onboard stay, don't forget to favour bulk products: dispensers are now widespread for dried fruits, cereals and legumes. You can buy the right amount of product, without excesss and without the unnecessary waste produced by packaging.  On top of this, forget about plastic or even biodegradable bags: the winning choice is the fabric bag. Get into the habit of keeping one in your pocket or handbag, they are durable and even fashionable (you can find them in hundreds of colours and designs), and should become your new shopping companion. The fact that you can reuse them time and time again (unlike classic bags, which often risk not even getting to the boat in one piece), makes them a great investment.
7. No more plastic bottles: long live the re-fillable water bottle for sustainable tourism
Here is another object that is becoming more and more popular and an essential on your eco-friendly boat holiday: the re-fillable bottle for water. It's likely that after a boat holiday you will find yourself with several plastic bottles to dispose of. This problem can be avoided by investing in a reusable bottle – there are different styles and sizes and again these are becoming fashionable. It's another small gesture, but one that's really important for the sea and for the life that inhabits it.
At Letyourboat we are committed to protecting the seas, to ensure sustainable and accessible tourism. That's why we partner with The Ocean Foundation, founded in Washington, D.C. in 2003, with the mission of supporting, strengthening, and helping companies and organisations restore ocean health around the world.
Can you seen how easy it is to do something good for the environment? It's the small gestures that allow us to protect the beauty of our seas.